For me, high school felt like a movie.
As a star linebacker on my high school football team, I was in the newspaper every week. People would stop me on the street to talk with me about a game I had played.
Thirteen Division I schools tried to recruit me before I selected the University of Oregon.
After I graduated from high school, I was ready to take the next step—I thought.
The Setback
In 2010, I left for the University of Oregon, which was 1,000 miles away from my home in the greater San Bernardino area. My life did not keep going the way it always had. I struggled to connect with people.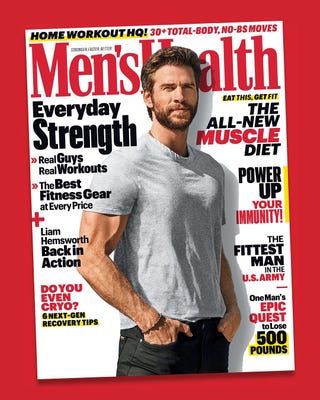 Subscribe to Men's Health

SHOP NOW

We were all from different backgrounds and cultures from all over the U.S., but because we were so different, I found myself feeling judged or misunderstood—which caused me to shell up and suppress my emotions.
And that was the biggest contributor to depression. Growing up I was always expressive and not afraid to be vulnerable or share my emotions, and that was widely accepted in my hometown. But when I went to college, I quickly realized I was in a different environment.
Things escalated when I was forced to redshirt and to sit out my freshmen year. I was 18-years-old, two months out of high school, playing a game with grown men. I wasn't the biggest, the fastest, or the strongest person on the field. Which was a hard concept for me to accept, but I was forced to redshirt until I was prepared and trusted on the field.
I was devastated. I went from being a happy-go-lucky teenager, to being a depressed college student within three months.
As my emotion struggles built up, I started having thoughts of self-harm. As a subconscious cry for help, I even shaved my entire head bald.
The Bounce-Back
Thankfully, someone from my team's football staff noticed my behavior and reached out. It was the first time anyone asked how I was feeling or asked if I was struggling during college. That conversation may have saved my life.
I started seeing a therapist, where I was diagnosed with severe depression. Therapy helped power me through the rest of my freshman year.
First, I learned to control what I could control. Sometimes certain situations are out of my control, but it's up to me to live in the present moment, and only focus on the things I can influence. Although I redshirted my freshman year, which was out of my control, I focused on my training and preparation. That's the only thing I could control, and I had to have faith that everything would play out for the best.
Second, I learned self awareness. I learned to be conscious of my thoughts, feelings, and actions. I was able to gain an understanding of how my thoughts, feelings, and actions affect those around me. All in all, self-awareness turned into self-love, which turned into empathy and compassion for others.
Over the next few years life turned around for me. Even though I suffered some significant injuries—busting both my right and left shoulder within two months in 2013—it was from getting more playing time, and I eventually became team captain.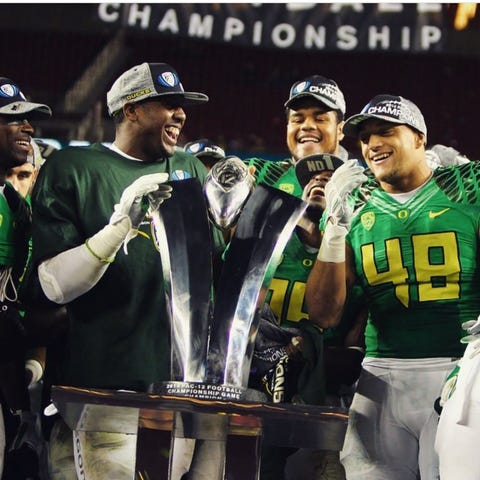 Derrick Malone Jr
After graduating college, I became an unrestricted free agent for the Atlanta Falcons after the 2015 draft.
I had achieved a goal I'd set at 15-years-old to play football in the NFL.
The Second Setback
Although I was picked up by the Falcons in May, he was released in June after failing a physical. It turned out that the injuries I'd sustained during college were worse than I'd realized.
After I got released, I went back to Oregon, got an MRI, and found out I played with a fractured shoulder socket for about a year and didn't know.
Just days after my 23rd birthday and my third shoulder surgery, a doctor recommended that I stop playing football. This was during very difficult break up with his long-time girlfriend. I didn't have a job. I didn't have a home.
For months I slept on any couch I could find. To survive, I had to sell the majority of my college jerseys. My depression was at an all-time high and I had no answers on how to overcome it.
The Catalyst for Change
On August 24th, 2015, I wrote a blog post called "Depression, I Struggle Too." It was the first time I publicly shared his mental health struggles.
It's when I realized what my purpose was.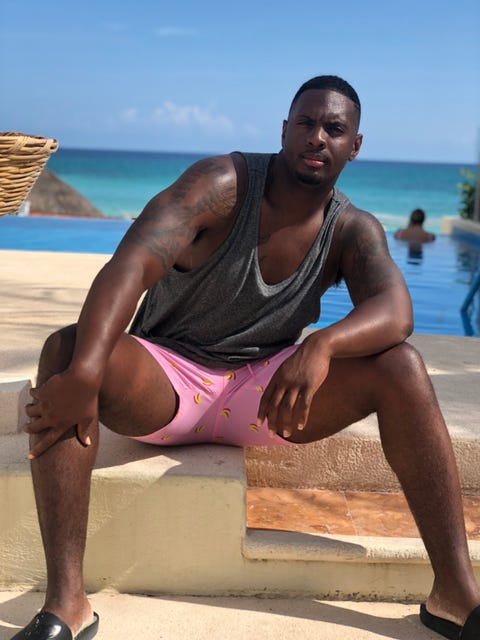 Derrick Malone Jr
That's when I started changing every aspect of his life. I listened to self-help audiobooks, like The Power of Vulnerability by Brené Brown. I was afraid of how that stigma of being vulnerable would bleed into my life, but through that book, I realized that vulnerability will change the world.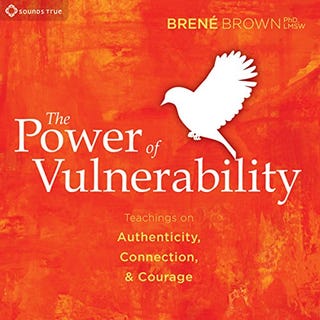 The Power of Vulnerability
$29.99

BUY IT NOW

I also started meditating, using the app Headspace to clear my mind. And while I had physically therapy twice a week, he'd also go to the gym to focus on my lower body and my shoulders' range of motion.
The Rewards
After four to six months, I started seeing a difference in myself. I used all that I'd gone through to start putting my new purpose to work.
One of those ways was collaborating with the University of Oregon. I created a mental health video that they show to each of the incoming freshmen athletes.
Most recently, I was asked to be part of Gillette's new campaign, #TheBestMenCanBe, as well a project w/ NBC Sports called "On the Other Side".
I also started a podcast, Normally Unstable, where I share stories of vulnerability.
Fifteen-year-old Malone assumed that playing football was the be-all-and-end-all. But now, at 27, I sees that it's all the life lessons I've endured through the years that happen for a reason.
Source: Read Full Article