Leaders of medical student groups and legislators in a few states are trying to convince medical schools to end a century-old practice of legacy admissions, which they say offer preferential treatment to applicants based on their association with donors or alumni.
While an estimated 25% of public colleges and universities still use legacy admissions, a growing list of top medical schools have moved away from the practice over the last decade, including Johns Hopkins University, Baltimore, Maryland, and Tufts University, Medford, Massachusetts.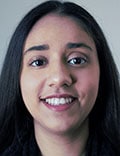 Senila Yasmin, MPH
Legacy admissions contradict schools' more inclusive policies, Senila Yasmin, MPH, a second-year medical student at Tufts University School of Medicine, told Medscape Medical News. While Tufts maintains legacy admissions for its undergraduate applicants, the medical school stopped the practice in 2021, said Yasmin, a member of a student group that lobbied against the school's legacy preferences.
Describing herself as a low-income, first-generation Muslim-Pakistani American, Yasmin wants to use her experience at Tufts to improve accessibility for students like herself.
As a member of the American Medical Association (AMA) Medical Student Section, she co-authored a resolution stating that legacy admissions go against the AMA's strategic plan to advance racial justice and health equity. The Student Section passed the resolution in November, and next month, the AMA House of Delegates will vote on whether to adopt the policy.
Along with a Supreme Court decision that could strike down race-conscious college admissions, an AMA policy could convince medical schools to rethink legacy admissions and how to maintain diverse student bodies. Next month, the court is expected to issue a decision in the Students for Fair Admissions lawsuit against Harvard University, Cambridge, Massachusetts, and the University of North Carolina, Chapel Hill, which alleges that considering race in holistic admissions constitutes racial discrimination and violates the Equal Protection Clause.
Opponents of legacy admissions, like Yasmin, say it penalizes students from racial minorities and lower socioeconomic backgrounds, hampering a fair and equitable admissions process that attracts diverse medical school admissions.
Diversity of Medical Applicants
Diversity in medical schools continued to increase last year with more Black, Hispanic, and female students applying and enrolling, according to a recent report by the Association of American Medical Colleges (AAMC). However, universities often include nonacademic criteria in their admission assessments to improve educational access for underrepresented minorities.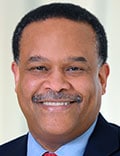 Geoffrey Young, PhD
Medical schools carefully consider each applicant's background "to yield a diverse class of students," Geoffrey Young, PhD, AAMC's senior director of transforming the healthcare workforce, told Medscape.
Some schools, like Morehouse School of Medicine, Atlanta, Georgia, the University of Virginia School of Medicine, Charlottesville, and the University of Arizona College of Medicine, Tucson, perform a thorough review of candidates while also offering admissions practices designed specifically for legacy applicants. The schools assert that legacy designation doesn't factor into the student's likelihood of acceptance.
The arrangement may show that schools want to commit to equity and fairness but have trouble moving away from entrenched traditions, two professors from Penn State College of Medicine, Hershey, Pennsylvania, who sit on separate medical admissions subcommittees, wrote last year in Bioethics Today.
Legislation May Hasten Legacies' End
In December, Yasmin and a group of Massachusetts Medical Society student-members presented another resolution to the state medical society, which adopted it.
The society's new policy opposes the use of legacy status in medical school admissions and supports mechanisms to eliminate its inclusion from the application process, Theodore Calianos II, MD, FACS, president of the Massachusetts Medical Society, told Medscape.
"Legacy preferences limit racial and socioeconomic diversity on campuses, so we asked, 'What can we do so that everyone has equal access to medical education?' It is exciting to see the students and young physicians — the future of medicine — become involved in policymaking."
Proposed laws may also hasten the end of legacy admissions. Last year, the US Senate began considering a bill prohibiting colleges receiving federal financial aid from giving preferential treatment to students based on their relations to donors or alumni. However, the bill allows the Department of Education to make exceptions for institutions serving historically underrepresented groups.
The New York Senate and Assembly Higher Education also are reviewing bills that ban legacy and early admissions policies at public and private universities. Connecticut announced similar legislation last year.
Massachusetts legislators are currently considering two bills: one that would ban the practice at the state's public universities and another that would require all schools using legacy status to pay a "public service fee" equal to a percentage of its endowment. Colleges with endowment assets exceeding $2 billion must pay at least $2 million, according to the bill's text.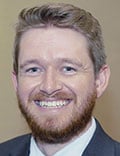 Michael Walls, DO, MPH
At schools like Harvard, whose endowment surpasses $50 billion, the option to pay the penalty will make the law moot, Michael Walls, DO, MPH, president of the American Medical Student Association (AMSA), told Medscape. "Smaller schools wouldn't be able to afford the fine and are less likely to be doing [legacy admissions] anyway," he says. "The schools that want to continue doing it could just pay the fine."
Walls says AMSA supports race-conscious admissions processes and anything that increases fairness for medical school applicants. "Whatever [fair] means is up for interpretation, but it would be great to eliminate legacy admissions," he said.
Steph Weber is a Midwest-based freelance journalist specializing in healthcare and law.
For more news, follow Medscape on Facebook, Twitter, Instagram, and YouTube.
Source: Read Full Article