A recent news article published by the American Academy of Pediatrics (AAP) discussed the first clinical practice guideline released by the AAP to effectively and safely evaluate and treat pediatric obesity in children and adolescents.
Clinical practice guideline
Obesity is a prevalent chronic pediatric disease that has social, genetic, physiological, environmental, and economic contributors. Close to 15 million youths in the United States suffer from obesity, which also has short and long-term consequences on mental and physical health.
The clinical practice guideline is based on extensive evidence from longitudinal epidemiological studies and clinical trials and comprises action statements and consensus recommendations to address pediatric obesity. It presents pediatric health care providers and pediatricians with information on the evaluation and treatment of obesity and association comorbidities through a "whole child" approach which takes into consideration factors such as family system, neighborhood, community, and resources and acknowledges the role of inequities and social stigma in increasing the risk of obesity.
Evaluation
The guideline recommends evaluating obesity in children and adolescents using the body mass index measurement combined with diagnostic studies, a physical examination, and a comprehensive assessment of the patient's nutrition, sleep patterns, sedentary habits, physical activity levels, social history, and mental health.
Additionally, key action statements have also been provided in the clinical practice guideline to diagnose common comorbidities such as hypertension, type 2 diabetes, dyslipidemia, and non-alcoholic fatty liver disease. In addition to a wide range of other obesity-associated comorbidities, the guideline also provides consensus recommendations for the evaluation and management of these comorbidities.
Treatment
Pediatric health care providers and pediatricians are advised to provide early and intensive strategies through the medical home approach to monitor and treat obesity and associated comorbidities. Comprehensive treatment strategies include physical activity, pharmacotherapy, nutrition, behavioral therapy, as well as metabolic and bariatric surgery. The guideline reports that a minimum of 26 hours of face-to-face, family-based treatment over three months to a year has shown significant health outcomes.
Genetics & Genomics eBook
Compilation of the top interviews, articles, and news in the last year.
Download a free copy
Pharmacotherapy is recommended as an adjunct therapy to the intensive health behavior and lifestyle treatment (IHBLT) for adolescents requiring additional treatment and for children with severe obesity.
Bariatric surgery, including vertical sleeve gastrectomy and laparoscopic Roux-en-Y gastric bypass, should be offered to adolescents with severe obesity based on the evaluation. Both techniques have shown sustained weight loss and improvements in comorbidities.
The comprehensive approach to treating obesity is aimed at helping the child or adolescent, and their family make changes in lifestyle and behavior that help them improve their health and manage obesity. The guideline suggests parents or caregivers take an active part in the decision-making process and serve as support and role models during the treatment. They can be actively involved in monitoring, setting limits, managing conflict, and dealing with stigma. Improved parent-child relationships can also help develop long-term healthy habits for weight control.
Implementation
The clinical practice guideline recommends changes at the healthcare provider, community, and policy levels to facilitate the evaluation and effective treatment of pediatric obesity. Policy changes for making treatment accessible to all adolescents and children struggling with obesity include creating public health policies and payment avenues that cover the comprehensive treatment of obesity and related comorbidities. Additionally, the inequities and structural racism contributing to the disparities in obesity must also be addressed.
The implementation also involves fostering partnerships between healthcare organizations, communities, and public health organizations to improve access to community resources and evidence-based treatments to address social determinants of obesity. Additionally, training programs for healthcare providers to improve their knowledge and understanding of obesity-related issues are also necessary.
Gaps in knowledge
Some of the areas requiring further research include developing an evidence base on the heterogeneity and duration of treatments and how obesity treatments might interact. Additional longitudinal and epidemiologic studies focusing on specific body mass index ranges, age groups, and comorbidities are also required to understand the progression of comorbidities.
Conclusions
To summarize, the clinical practice guideline suggests an early and intensive approach to evaluating and treating obesity in children and adolescents. The evaluation involves a body mass index-based analysis combined with a comprehensive history of the patient's physical activity levels, nutrition, lifestyle, sleep patterns, and mental health.
The recommended treatment includes intensive health behavior and lifestyle treatment with pharmacological treatment and bariatric surgery as options for severe obesity. A motivational interviewing approach involving the parents or caregivers in the decision-making process and the daily monitoring and development of healthy lifestyles is strongly recommended in the guideline.
Various public health policy changes involving partnerships between healthcare organizations and communities to provide accessible treatment and community resources to address the behavioral and social determinants of obesity have also been suggested.
Journal references:
Hampl, S. and Hassink, S. (2023) AAP's first clinical practice guideline on obesity advises early, intensive care that focuses on 'whole child'. Accessed from: https://publications.aap.org/aapnews/news/22965?_ga=2.142254002.1299722193.1673472171-1932893471.1673472171
Hampl, S. E., Hassink, S. G., Skinner, A. C., Armstrong, S. C., Barlow, S. E., Bolling, C. F., Avila Edwards, K. C., Eneli, I., Hamre, R., Joseph, M. M., Lunsford, D., Mendonca, E., Michalsky, M. P., Mirza, N., Ochoa, E. R., Sharifi, M., Staiano, A. E., Weedn, A. E., Flinn, S. K., & Lindros, J. (2023). Clinical Practice Guideline for the Evaluation and Treatment of Children and Adolescents With Obesity. Pediatrics. doi: https://doi.org/10.1542/peds.2022-060640 https://publications.aap.org/pediatrics/article/doi/10.1542/peds.2022-060640/190443/Clinical-Practice-Guideline-for-the-Evaluation-and
Posted in: Child Health News | Healthcare News
Tags: Adolescents, Bariatric Surgery, Body Mass Index, Childhood Obesity, Children, Chronic, Diabetes, Diagnostic, Dyslipidemia, Fatty Liver, Gastrectomy, Gastric Bypass, Genetic, Health Care, Healthcare, Liver, Liver Disease, Mental Health, Nutrition, Obesity, Pediatrics, Physical Activity, Public Health, Research, Sleep, Surgery, Type 2 Diabetes, Weight Loss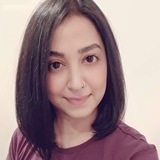 Written by
Dr. Chinta Sidharthan
Chinta Sidharthan is a writer based in Bangalore, India. Her academic background is in evolutionary biology and genetics, and she has extensive experience in scientific research, teaching, science writing, and herpetology. Chinta holds a Ph.D. in evolutionary biology from the Indian Institute of Science and is passionate about science education, writing, animals, wildlife, and conservation. For her doctoral research, she explored the origins and diversification of blindsnakes in India, as a part of which she did extensive fieldwork in the jungles of southern India. She has received the Canadian Governor General's bronze medal and Bangalore University gold medal for academic excellence and published her research in high-impact journals.
Source: Read Full Article